Two weeks ago, I was sitting in my small hotel room in Kuala Lumpur, unsure where the next stop in the Time Twin adventure would be.  There were many Time Twins in other parts of the world interested in meeting, but no one near KL who was free to meet in the next few days.  It had been wonderful to meet Peyman and Chan, and I was keen to meet other Time Twins in Malaysia outside the metropolis of KL.
Just as I was sitting there wondering where to go, I received a short email from a man called Sunny Choo.  It said that he had found out about the project and was interested in meeting. and that he lives in Ipoh.
Fantastic!
Consulting Google Maps I found that Ipoh, the state capital of Perak, was 250km north of KL, so, the next morning, I was on a modern train speeding past the palm oil plantations en route to Ipoh.
I spent the next week with Sunny, his family and his friend Rawi, learning about life in Ipoh and enjoying their company. Sunny is an entrepreneur and also volunteers as the treasurer of a local charitable NGO, Pertubuhan Masyarakat Prihatin Perak (PMPP), headed by his friend Mohd Rawi Abdullah.  PMPP assists the local community,  providing the poor with help, especially at the times of Ramadan, Chinese New Year, Deepavali and Christmas.
Aside from learning about the invaluable work of the PMPP, Sunny also showcased Ipoh cuisine, taking us to restaurants and hawker stalls across the city to try local variants of Chee Cheong Fun, Char Siew Bao, Popiah and the famous Ipoh White Coffee as well as the delicacies at the night market and Apollo Park. I was even introduced to Malaysian Karaoke!
Outside the city, Sunny also invited me to the magnificent Perak Tong Temple, with its golden Buddha and stunning murals.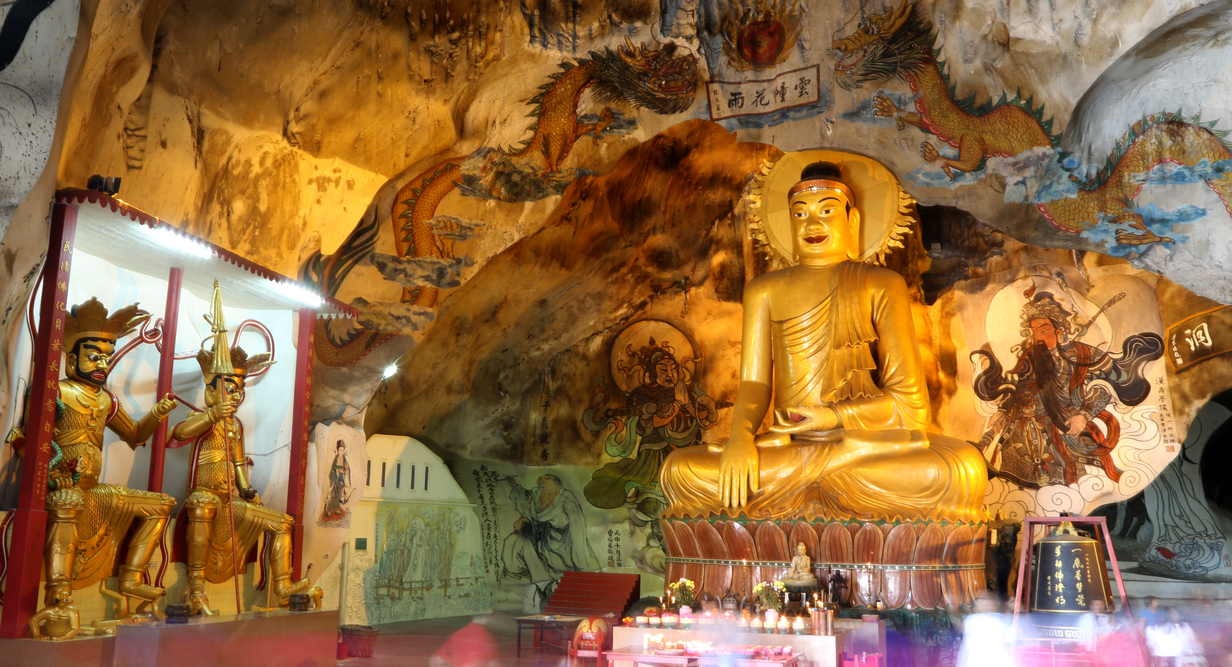 Finally, Sunny and Rawi invited all the local media to interview me and report about the Time Twins project. Sunny and I were interviewed on NTV7
My sincere thanks go to Sunny, his family and Rawi for all their time, their incredible hospitality, their friendship and for an unforgettable time in Ipoh.
If you ever visit Ipoh, also be sure to contact Mr. Rajasegaran and take part in one of his heritage walking tours around the streets of the Old Town of Ipoh. Raja is an incredibly knowledgeable, interesting and generous guide, who provides a fascinating, unique insight into Ipoh's history and culture both past and present.